Sensational Salvias
by Louise Roycroft - Hooksgreen Herbs
Our plant of choice the month of June is the beautiful, fragrant Salvia.
At Hooksgreen Herbs we have a large variety of Salvia's all grown at our Award-Winning Staffordshire herb nursery. We love Salvias, and believe that every garden should have one, or indeed many, of this versatile plant. They need minimal care and attention, flower long and hard from Mid-summer until the first frosts and are an absolute draw for pollinators.
Read on for our guide to our extensive range of Salvias...
Sensational Colour: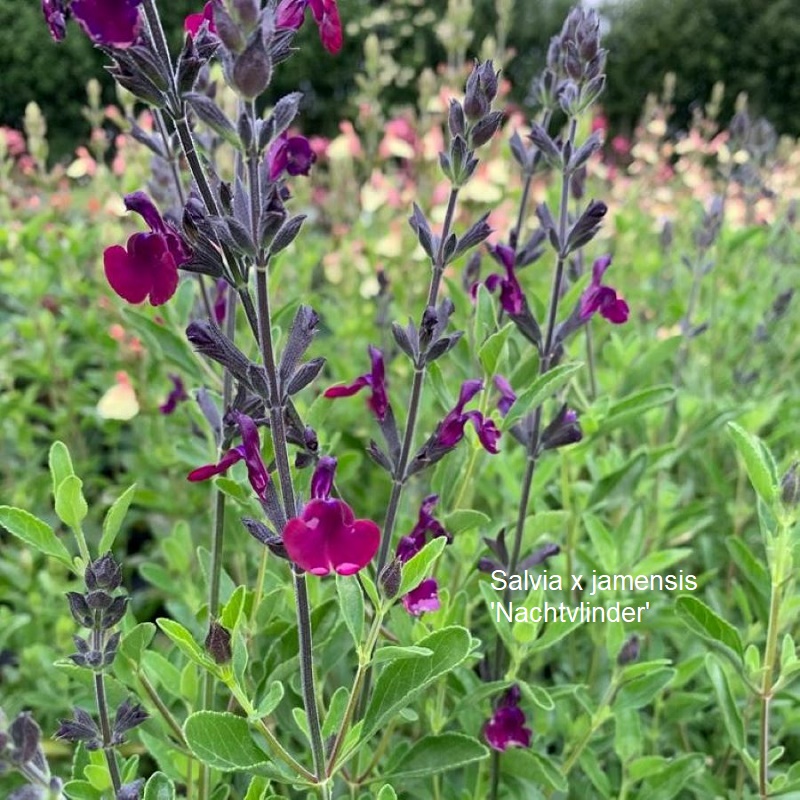 Add splashes of vivid colour using a Salvia such as Salvia x jamensis 'Nachtvlinder' to fill your borders in mid to late to late summer through to the first frosts.
Truly unfussy plants as long as they are in Full Sun and free-draining soil they will tolerate drought once established and even poor soil up to a point.
As a Companion Plant:
Salvias such as the gorgeous Salvia 'Clotted Cream' make a great companion plant to roses they create a wonderful under-story hiding bare stems and the soft cream a perfect accompaniment to pink or peach roses; They may ward off fungal problems such as mildew and black spot due to their pest and disease resistance. They are also nectar rich to attract pollinators. What's not to love?
At Home in a Container:
Salvias make great container plants as well as being at home in the border due to their drought tolerance. Choose a variety such as 'Salvia La Mancha' which will reach a height and spread of 70cm. Great if you want to brighten up a sunny patio, other smaller varieties include Salvia 'Icing Sugar'.
Great Border Fillers: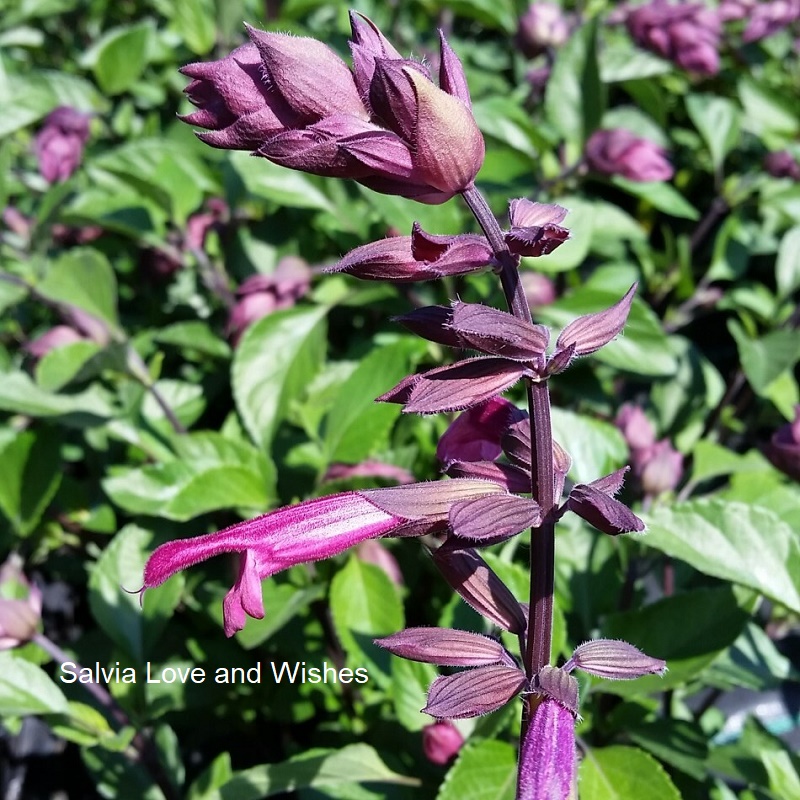 At this time of the year, we all experience gaps in the border. Why not look at our great range of tender perennial Salvias to fill a space in the border from mid-summer, you could even just sink the pot in the border so they can be lifted to overwinter inside. Choose a variety such 'Love and Wishes' which will reach a height of up to 1m and spread of 60cm. Or the bi-coloured Salvia 'Cherry Lips' a newer colourway in the successful 'Hot Lips' series.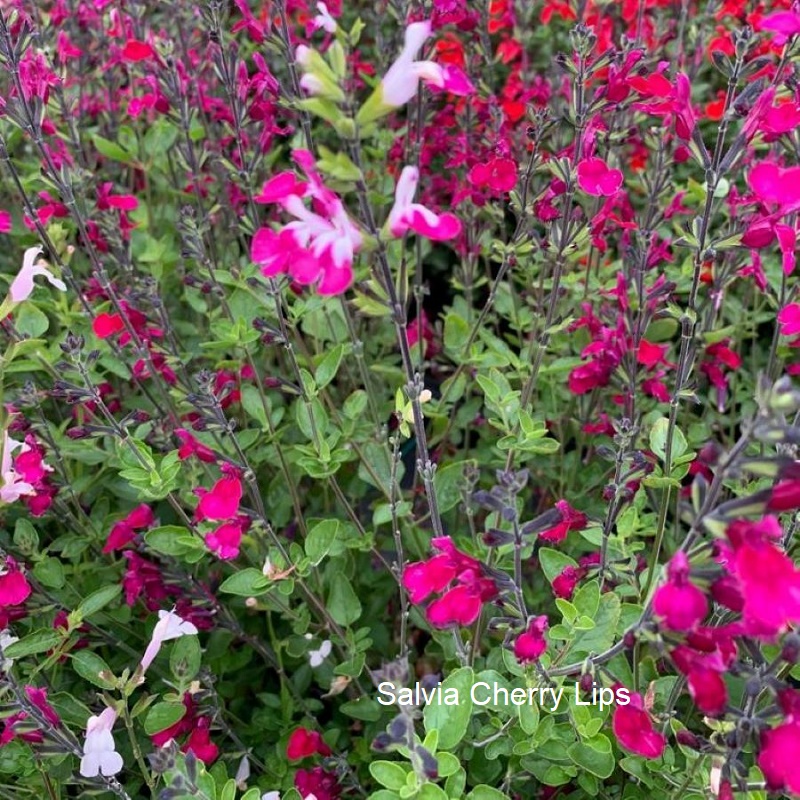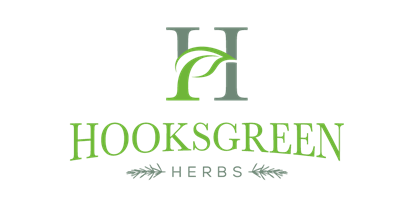 Hooksgreen Herbs will be at Capesthorne Hall Plant Fair on 6 June and Hodnet Hall Plant Fair on Sat 12 and Sun 13 June (prebooked tickets required for both fairs) with a great range Salvias and they are happy to bring orders to the fairs.
To see all the Plant Hunters Fairs they attend this year: Click here.
Mobile: 07977 883810 Website: www.hooksgreenherbs.com
All text and images © Louise Roycroft 2021
Hooksgreen Herbs is a growing business operating from a family run farm in Staffordshire. They have won numerous RHS medals including Gold.