Benton Irises
by Linda Scott - Linda Scott Hardy Plants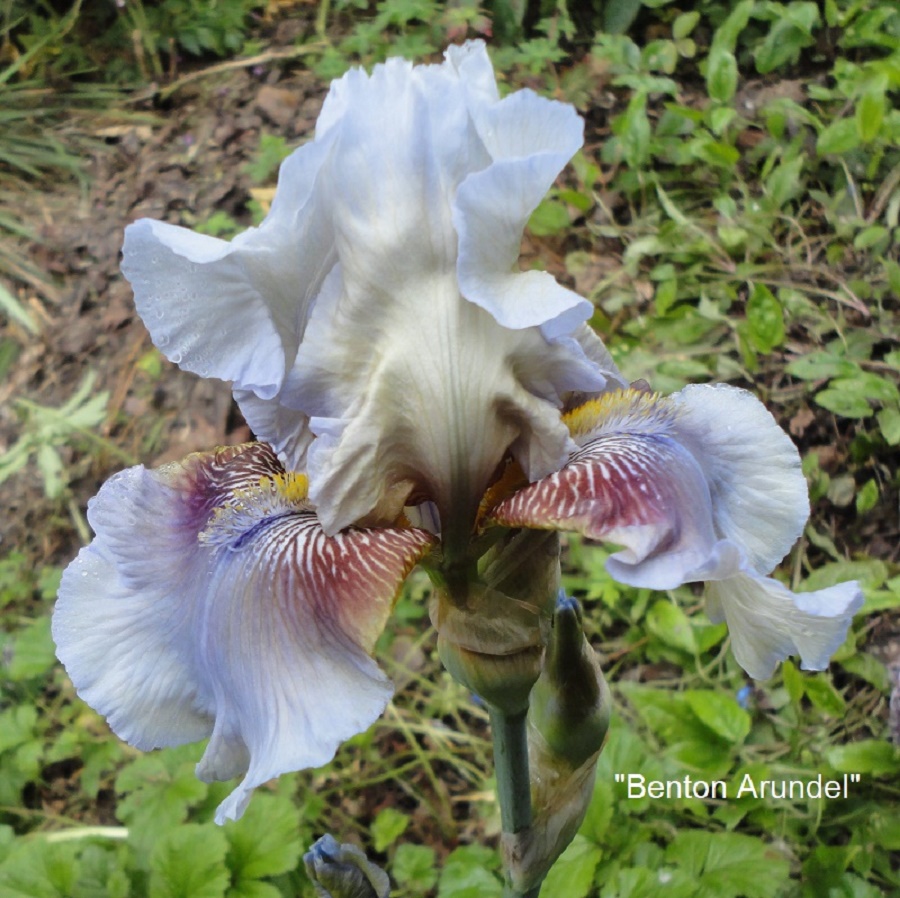 In the 1930's the renowned artist Cedric Morris began breeding Bearded Irises at his home Benton End in Suffolk. He produced thousands of plants and chose around 90 which he thought worthy enough to be given a name, and so began the Benton Irises.
They were thought to be lost to cultivation until in 1991 Sarah Cook became head gardener at Sissinghurst and discovered a plant labelled 'Benton Nigel'. When she was 7 years old, Sarah was taken to Benton End where her mother was helping at a Red Cross open garden day and must have remembered seeing the Irises there. In 2004 she set about trying to find more Benton Irises and eventually found enough to start a national collection and three years later teamed up with Howard Nurseries in Suffolk to begin producing enough of them to enter a stand at the 2015 Chelsea Flower Show.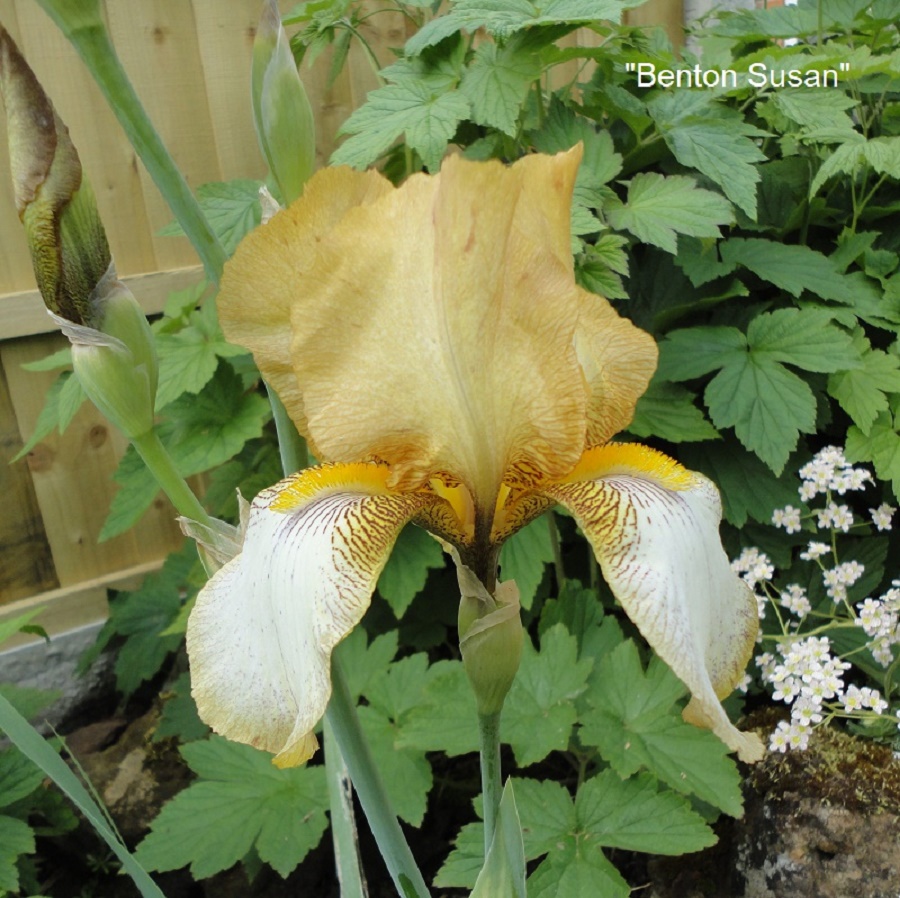 Though far from the original 90 there are several that can now back in cultivation and like all Bearded Iris they need a well drained soil in full sun and the rhizome needs to be exposed to direct sunlight for the plants to flower, if they are planted too deeply they will grow but there won't be any blooms. To make more plants for your garden the best time to divide them is in summer as soon as they have finished flowering.
The Benton Irises have beautiful almost watercolour hues and though not as big and blousy as some of the more modern varieties, have a lovely elegance to the flowers. Thanks to Sarah Cook and David Howard we can once again enjoy these long lost flowers.
To see all the Plant Hunters Fairs Linda will attend this year: Click here
Contact Details for Linda Scott Hardy Plants: email: linda.s@hotmail.co.uk Phone 0781 501 5561
All text and images © Linda Scott 2021
Linda specialises in hardy geraniums with 30-40 types available on her stall. She also grows Benton Iris which are available in season. You will also find other lovely hardy plants for sale there.